Best Smile Designing Cosmetic Treatment in Wadgaon Sheri Pune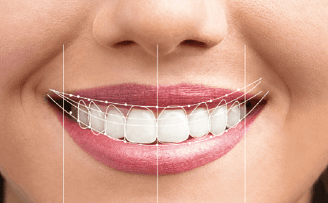 If you have any of the following concerns, then you are the right candidate for smile design-
Chipped or cracked teeth
Tooth discoloration
Misaligned teeth
Missing or gapped teeth
Restoration of old fillings and crowns
How to Know if you need a Smile Design?
Modern dental care facilities like our clinic offer top-notch dental care in Vadgaonsheri - Pune. We are one of the best dental clinics in Pune because we have a state-of-the-art building and a team of experts. Offering non-invasive, painless dental care is something we believe in.
Along with state-of-the-art sterilizing equipment, we have the most recent dental technology.
One of the best dentists in Pune, Dr. Awanthi, is a highly experienced dentist with extensive training in all areas of dentistry.
Contemporary Technology - We are committed to staying current with dental procedures and technology. Dr. Awanthi, who started this clinic, puts a lot of value on continuing education and training so that patients can get the best treatments.
Accuracy - Accuracy Accuracy is essential to us when diagnosing and treating patients. To do this, we take the time to carefully examine each patient's dental health and give them full professional advice.
Excellence in Medical Care - Our dental clinic focuses on giving high-quality, long-lasting treatments. We provide each procedure with enough time, use the best tools, and work with reputable dental labs.
Pleasant Experience - We serve every patient with the highest level of professionalism and kindness to put you at ease. To further prepare you for the procedure, our educated staff will walk you through each step with you. We are open from Monday-Friday 8:00 AM - 8:00 PM, and Saturday - 10:00 AM - 7:00 PM. Book Online Appointments here- https://www.drawanthis.com/contact-us
Why Visit Dr Awanthi's Clinic for smile correction in Pune?
We excel in creating artistically straighter, whiter and beautiful natural looking smiles. It can do wonders to fully restore your dental health and appearance regardless of the original state of your existing teeth.
Dr. Awasthi Specializes in cosmetic dentistry, geriatric dentistry, aesthetic dental makeovers, and implant-based prosthesis. In 2002, she completed her graduation in BDS from Vasantdada Patil Dental College and Hospital. She is an expert and skilled dentist with years of experience in complex dental concerns and smile reconstruction.
What is a smile design or correction?
Smile Designing or smile correction is a cosmetic treatment that enhances your smile's appearance. A smile-designing process requires composite bonding, teeth whitening, dental veneers, and tooth implants. A smile design is made for people with dental concerns like decaying tooth decay, teeth loss, stains, and bacterial plaque.
Advantages of a smile design
There are multifaceted benefits of a smile design for those who are concerned about their appearance-
Improved dental and oral health
Enhances the arrival of the arrangement of the teeth and overall smile Whitening of the teeth
Removal of dental plaques
Boosts your confidence Improve dental functions like chewing and biting
How to Know if you need a Smile Design?
A smile-designing treatment can restore a decaying tooth, whiten stained teeth, replace a missing tooth, add lengths to teeth that are too small, treat crooked teeth, cover cracks or chips with dental veneers, and boost your confidence.
About The Dr. Awanthi's Dental Clinic- Best Smile Designing Treatment in Pune
Dr. Awanthi's Dental Clinic is the best smile design dental clinic in Pune that provides the best-in-class dental treatments, including smile correction and makeovers. This is the best destination for your dental problems if you are from Pune.