What is Root Canal Treatment(RCT)?
The Best Root Canal Treatment Expert in Wadgaon Sheri And Pune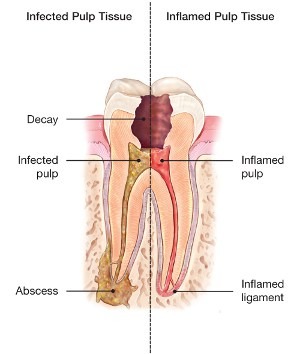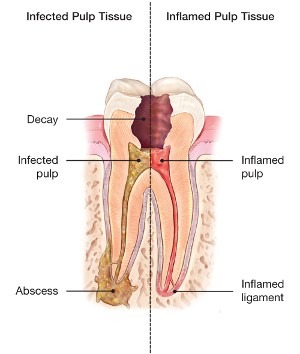 You may need a root canal at any age because these problems can be caused by an accident or your genes. Generally, you realize you need a root canal treatment when your teeth become sensitive, and you experience a shooting toothache. Here are a few common symptoms
Extremely painful chewing and biting

A crack or cavity in the tooth

Sensitivity in the tooth

Swelling in the gum
What Are the Benefits of a Root Canal?
Are you suffering from a terrible toothache? The reason can be a cavity that needs to be treated at once with sincerity. Dental problems that look trivial must not be ignored as they can take a more severe turn, resulting in tooth extraction. A root canal treatment (RCT) provides permanent relief by treating a damaged or diseased tooth. Visit a good dentist or endodontist as soon as you notice a problem with a tooth to keep it from getting worse.
Dr. Awanthi's Dental Clinic is one of the most sought-after dental clinics for root canal treatment in Wadgaon Sheri and Pune. Dr. Awanthi's Dental Clinic offers premium dental services in a hygienic and well-equipped setup.
This clinic provides quick diagnosis and proper treatment for almost all dental concerns. If someone is looking for more affordable dental treatment by a trusted root canal dentist, then Dr. Awanthi's Dental Clinic is the best in Pune, Maharashtra. As root canal treatment is a complex dental treatment, it requires experienced endodontic specialists and high-quality equipment.
A root canal treatment is a procedure to remove infections from a diseased or damaged tooth, prevent further decay and reinfection, and save the natural tooth.
Signs and symptoms: When do you need a root canal treatment?
Here are the benefits of a Root Canal Treatment-
Prevents infection in the adjacent teeth

Enhances the appearance of your teeth

Restores cracked or chipped teeth

Relieves sensitivity to hot and cold

Boosts overall oral and dental health

It doesn't cause any pain

It saves you from a tooth loss
What Is the Procedure for Root Canal Treatment?
The procedure of a Root Canal Treatment involves the following steps-
1. Firstly, the endodontist or dentist refers to an X-ray of the damaged tooth to have a clear idea about carrying out the procedure,
2. Local anesthesia is applied if needed. After numbing the area, the dentist applies a small cap over the tooth to detach it from the rest so that there is no saliva during the procedure.
3. Next, the dentists applied a paste called gutta-percha with the help of a cement-like substance to hold the gutta-percha in place. It is done to fill in the root canal.
4. A temporary filling is done to ensure there is no opening.
5. A root canal crown is placed on top of the filling.
Stage 1: Diagnosing the Infected tooth.
Stage 2: Removing the infection.
Stage 3: Filling in the root canal.
Stage 4: The restoration of the damaged tooth.
Why Do Our Patients Choose Us?
The patients prefer Dr. Awanthi's Dental Clinic for the RCT of teeth as they offer best-in-class services, modern equipment, low prices, and experienced dentists. We provide the best affordable Dental implants and root canal services in Wadgaon Sheri, Pune.
Book your root canal treatment appointment online in Pune
Whether you are suffering from a particular dental issue, want a cheap root canal treatment, or want to get your teeth checked, you are welcome to Dr. Awanthi's Dental Clinic. You get a hygienic environment for dental checkups, Crowns & Bridges treatments, and surgeries here. We are open from Monday-Friday 8:00 AM - 8:00 PM, and Saturday - 10:00 AM - 7:00 PM. Book Online Appointments here - https://www.drawanthis.com/contact-us