Get Affordable Removable Denture Implants in Wadgaon Sheri, Pune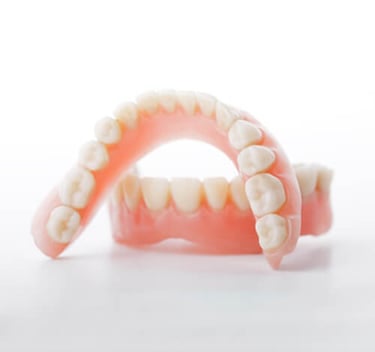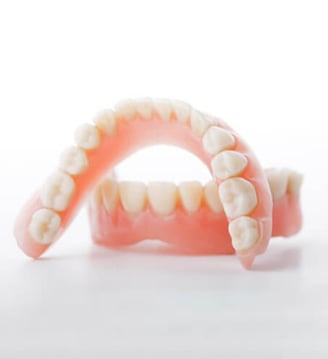 Suffering from missing or decaying teeth can significantly impact one's quality of life. Fortunately, implant-supported dentures are here to help! Are you also suffering from missing, decayed, or damaged teeth? Regain your perfect smile and get back to living life with confidence. Dr. Awanthi is an experienced implant specialist with the tools and skills needed for successful treatment that leaves you with natural-looking pearly whites. Dr. Awanthi's clinic in Wadgaon Sheri & Pune offers high-quality Removable Denture Implants at affordable prices! With years of expertise under her belt, you'll be sure to leave satisfied after a visit here. Get started on reclaiming that beautiful set of pearly whites today - book an appointment now!
Denture Implants Care at Affordable Prices
Dr. Awanthi offers a variety of treatments to restore missing teeth and help you achieve your perfect smile. Our state-of-the-art facility provides removable dentures, fixed dentures, complete removable dentures, and partial removable dentures.
Removable Dentures are an ideal solution for patients looking for a simple and affordable way to enhance their smile. Comfortable and secure, removable dentures allow you to enjoy eating, speaking, and smiling confidently.
Fixed Dentures are a permanent solution for those who want a long-term fix for missing teeth. Our experienced clinicians will create custom-made partial or complete dentures secured to your teeth for a natural, beautiful smile.
Complete Removable Dentures are ideal for those who may have lost all their teeth or require partial dentures due to severe tooth decay.
Partial Removable Dentures are a partial solution for those who have lost several teeth. Dr. Awanthi will design partial dentures to replace individual or multiple missing teeth, giving you a natural look and confident smile.
Dr. Awanthi strives to provide her patients with trusted and high-quality products and services to enjoy a lasting solution to their dental needs. She also offers permanent dentures designed to last longer and requires minimal maintenance. She uses the latest technology and techniques to provide her patients with the best treatments.
How Dentures Can Transform Your Life - The Benefits of Wearing Dentures
Dentures provide an immediate boost in confidence and improve the appearance of denture wearers. Dentures also help restore a person's ability to eat and speak properly, as denture teeth are designed to look and feel like natural teeth. Moreover, dentures can help prevent facial sagging that occurs with missing teeth by supporting the cheeks and lips. Here are some symptoms that dentures can help improve:
Chewing difficulty or uncomfortable chewing

Missing teeth, gaps between teeth, and lack of facial support

Poor denture fit resulting in sore gums or discomfort

Difficulty speaking clearly due to dentures slipping

Unattractive denture teeth appearance

Loss of self-confidence due to denture appearance or function

Difficulty eating certain foods due to denture instability

Pain while wearing dentures due to poor fit
Finding the Right Dental Clinic for Dentures in Pune?
Dr. Awanthi's clinic is an excellent choice if you're searching for a dental clinic to get dentures in Wadgaon Sheri and Pune. She specializes in providing the best dentures and utilizes the most advanced technology and techniques available to ensure that your denture fits perfectly and looks natural. The clinic also offers flexible payment plans and friendly customer service, making getting the best dentures in Pune easy and stress-free. Visit Dr. Awanthi's clinic today to take advantage of their top-notch services at an affordable price!
Why Our Dental Clinic is the Best Choice for Placing Dentures
At our dental clinic, we specialize in removable partial dentures and single-tooth dentures. Our team of experts has years of experience crafting high-quality removable prosthetics that look natural and last for many years to come. We use the latest technology and advanced materials to ensure your denture looks beautiful, fits comfortably, and functions like a natural tooth. We understand that placing dentures can be daunting, and we strive to make it as simple and comfortable as possible.
Our team will work closely with you throughout the entire procedure, from initial consultation to post-placement follow-up. We guarantee satisfaction with our services and provide personalized care tailored to your needs. With us, you can rest assured that you will receive a removable partial denture or single tooth denture built to last and look great. To experience the highest quality denture care, choose our dental clinic for placing your removable prosthetic!
Get Your Immediate Dentures in Pune Today - Book an appointment with us!
Are you in need of immediate dentures? Dr. Awanthi's Clinic in Pune and Wadgaon Sheri is the right place to get help. With experienced staff and modern facilities, Dr. Awanthi's Clinic can provide cheap and comprehensive solutions for all your denture needs. We offer customized immediate dentures tailored to each patient's mouth's unique shape and size. Our team is dedicated to making you our happy customer by ensuring you get the best fit and highest quality dentures possible.
Book an appointment with Dr. Awanthi's Clinic today and experience the convenience of having your new dentures done in one visit. Our experienced staff can answer any questions and provide you with the information and support you need for healthy teeth throughout the process.