Guide To The Full Mouth Dental Implants
Are you facing the challenge of missing teeth or struggling with weak teeth that hinder your ability to enjoy life to the fullest? Full Mouth Dental Implants at Dr. AWANTHIS clinic in Wadgaon Sheri, Pune, could be the solution you've been searching for.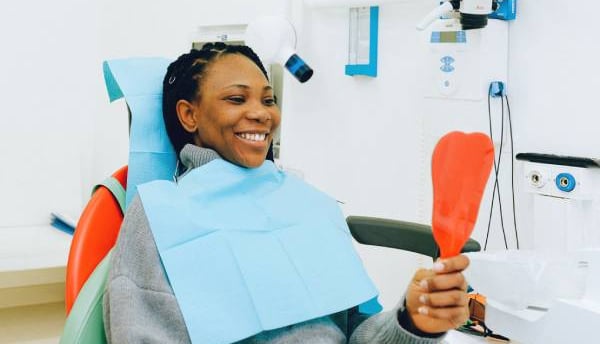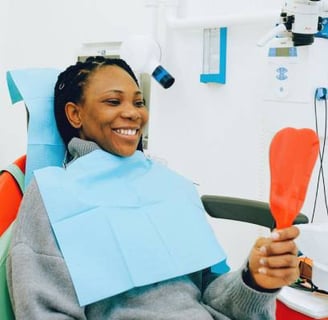 This cutting-edge dental treatment not only restores your natural appearance but also enhances your comfort and oral functionality. In this article, we'll delve into the full mouth dental implants guide, shedding light on what they are, their advantages, and why Dr. AWANTHIS clinic should be your top choice for this transformative procedure.
What are dental implants
?
Dental implants are revolutionary devices designed to help you regain your ability to chew food effectively and smile confidently. They serve as both functional and aesthetic replacements for missing teeth. An implant acts as an anchor for an artificial tooth, resembling the structure of natural teeth. This innovative approach offers numerous benefits over traditional teeth replacement methods.
What
is a full-mouth dental implant?
Full-mouth dental implants are recommended for individuals who have lost a significant number of teeth or have widespread dental problems. This comprehensive solution involves the placement of dental implants throughout the jawbone, followed by the attachment of prosthetic teeth to these implants. Here's why full-mouth dental implants are a game-changer.
Advantages of full mouth dental implants
Natural Look and Feel: Full mouth dental implants closely mimic the appearance and function of natural teeth, ensuring a natural and confident smile.

Durability: These implants are designed to be long-lasting, offering a reliable and enduring solution to tooth loss.

Comfort and Stability: Unlike conventional dentures, full mouth dental implants provide superior comfort and stability. They allow you to bite, chew, and speak with ease, even with challenging foods.

Low Maintenance: Forget the tedious cleaning routines associated with traditional dentures. Dental implants require only regular brushing and flossing, just like your natural teeth.

Preserved Bone Health: Dental implants integrate with your jawbone, preventing bone recession and maintaining your facial structure.
How will the dental implants for the full mouth be positioned?
The full mouth dental implant procedure typically involves three components: the implants (cylinders), prosthetic teeth (artificial teeth), and abutments (connecting elements). The process unfolds in stages:
Implant Placement: The surgeon places implants into the jawbone, creating a secure foundation for your new teeth. Temporary teeth or healing caps may be used during this phase.

Bonding Period: Over the next two to six months, the implants and bone bond together, forming strong anchors for your new teeth.

Abutment Attachment: Abutments are connected to the implants, allowing for the attachment of your custom-made prosthetic teeth.

Final Restoration: Full bridges or dentures, tailored to match your natural teeth, are securely attached to the abutments.
Why choose Dr. AWANTHIS clinic for full-mouth dental implants in wadgaon sheri, Pune?

When it comes to full-mouth dental implants in Wadgaon Sheri, Pune, Dr. AWANTHIS clinic stands out as the premier choice. Here's why:
Expertise: Our clinic boasts a team of skilled specialists with extensive experience in dental implant procedures.

Cutting-Edge Technology: We utilize state-of-the-art technology and techniques to ensure precise and effective treatments.

Personalized Care: Your treatment plan is tailored to your unique needs and goals, ensuring the best possible outcomes.

Comprehensive Solutions: Dr. AWANTHIS clinic offers a range of dental services to address all your oral health needs under one roof.
Conclusion
:
Regain your confidence, oral function, and radiant smile with full-mouth dental implants at Dr. AWANTHIS clinic in Wadgaon Sheri, Pune. Say goodbye to the limitations of missing or weak teeth and embrace a life filled with culinary delights and self-assured grins.
Schedule a consultation with our experts today to enjoy your journey towards a better, brighter smile. Your new life begins here.